World Wide Beauty Vol. 2 | Omorovicza for Hungary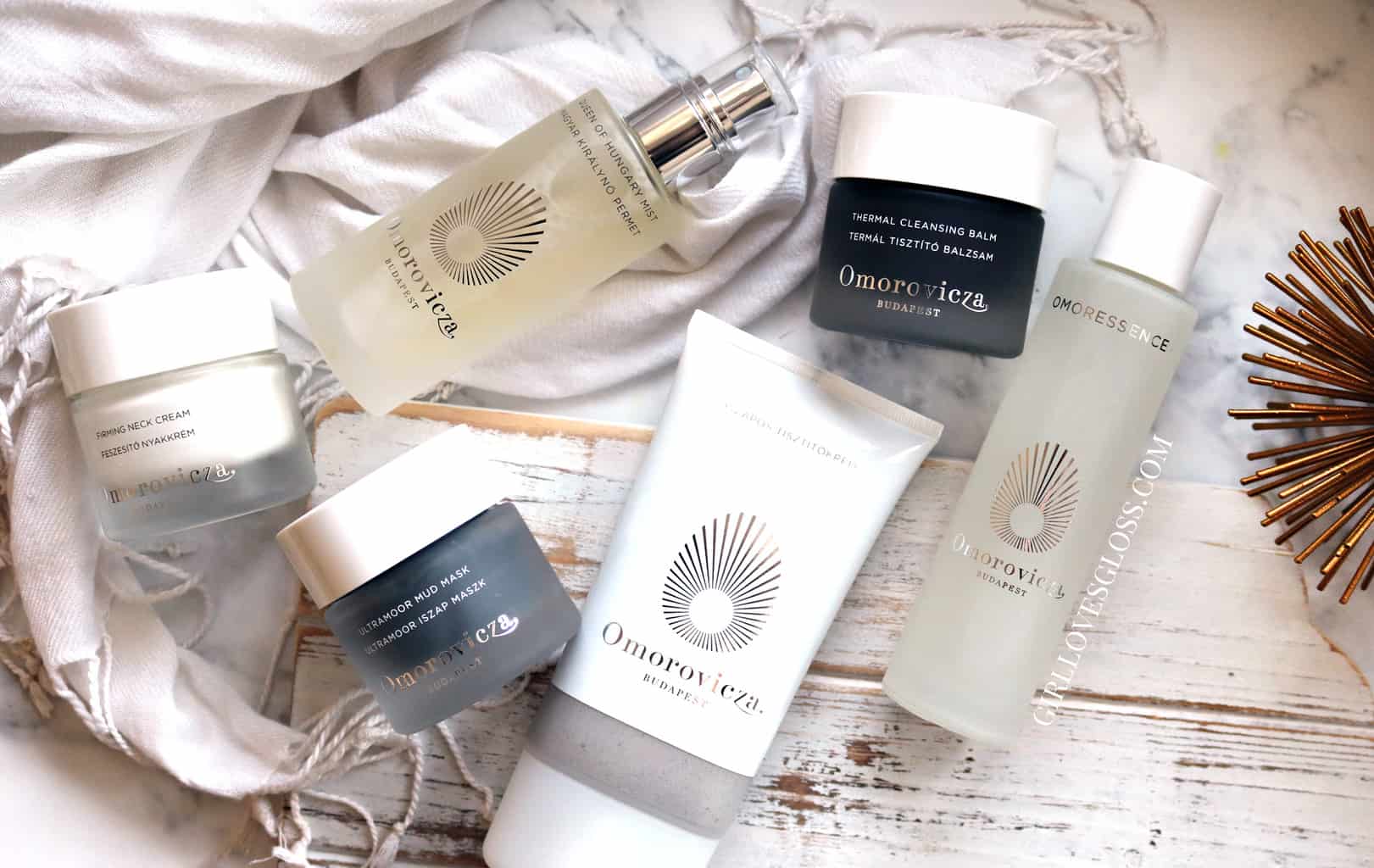 Last month I introduced a new series here on Girl Loves Gloss called
World Wide Beauty
, which puts a spotlight on beauty brands from all over the globe. This month we take a little trip to Hungary with
Omorovicza
, and the healing properties of Hungarian thermal waters.
The story starts with the
Omorovicza
family building a spa in Budapest, on the site of a medieval healing spring in the 1800s. Two hundred years later, a direct descendant of the Omorovicza family, takes his future wife to the baths of Budapest and they are both amazed at the transformation in their skin. They were so inspired they enlisted the help of a Nobel Prize-winning laboratory to harness these healing waters and pioneer a new range of skincare using
Hydro Mineral Transference™, a delivery system, to enable the absorption of minerals from the healing waters of Budapest by the epidermis for firmer, more supple and younger-looking skin.
The line is incredibly diverse and impressive in range, but I decided to focus on two of their 'hero' products – the
Queen of Hungary Mist
and the
Thermal Cleansing Balm
, both of which I had read raves for many, many times over.
The Omorovicza Queen of Hungary Mist is a bit of a cult product these days – touted for its multiuse purposes. With a naturally scented neroli and rose aroma that smells utterly divine and luxurious, this was inspired by Queen of Hungary Water, the world's first recorded perfume, formulated for Queen Elisabeth of Hungary in the 14th century. The mist is meant to be both purifying and hydrating, making it the perfect post cleanse toner, or mid day refresher. I've used it as both, and enjoyed it equally. When I keep it on my desk, I am tempted to spritz myself all day long purely for the scent alone! It makes such an easy (cotton-less) toner spritz though, and and is super calming after using an acid toner or exfoliating treatment.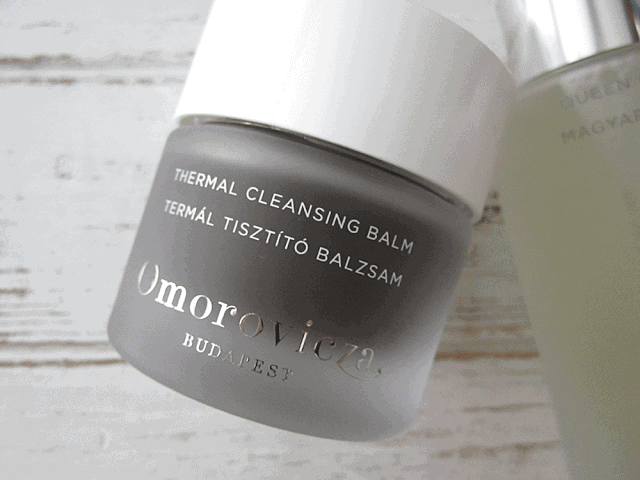 I love a good balm cleanser, and after reading Caroline Hirons rave about Omorovicza Thermal Cleansing Balm a while back, I knew I would love it before even trying. Unlike other balm cleansers, this has a unique black colouring due to Hungarian Moor mud, which is rich in magnesium and calcium. The mud is meant to detoxify, while ingredients like Almond Oil and Thermal Water nourish.

While this doesn't have the glorious scent the mist does (expect a strong earthy mineral-like scent) and certainly feels luxurious on the skin. It melts instantly into an almost creamy feeling texture, unlike the ultra greasy feel of some balms. I really love to use this while doing a bit of facial massage to get the blood flowing and my skin feels like silk afterwards. It also completely removes makeup, though I would prefer to use this as a second cleanse for the actual skin, rather that using it to remove makeup. It's surely not the most affordable balm cleanser out there, but besides the straight up expensive looking AND feeling frosted glass jar packaging, you only need such a little amount to do the job (I use around the side of a dime). This is truly the case of the contents being worth the price tag!

I've fallen in love with both these products, and am keen to try more from the Omorovicza range. My complexion feels instantly plumped, and the texture of my skin transformed when using both products together in my skincare routine. It's no doubt that Omorovicza was the perfect choice to represent Hungary in the World Wide Beauty Series – because now I wish I could fly to Budapest and go for a dip to kick my entire body into gear!

Have you tried anything from Omorovicza?

You can read more about Hungarian thermal waters and Hydro Mineral Transference on Omorovicza's website.
Follow
*This post contains mention of products kindly sent for consideration.
This post is not sponsored nor is Girl Loves Gloss affiliated with the brand mentioned.