What Everyone Is Talking About | ColourPop Cosmetics
So unless you are new to beauty on the internet as a whole, you've probably heard about ColourPop Cosmetics at some point in the recent past. The brand has blown up on YouTube and blogs a plenty and everyone seems to be saying the same thing : It's so unique, you have to try it for yourself. So at a temptingly affordable $5 per shadow/lipstick and $8 per blush I did exactly that, and I have some thoughts. Let's break it down, shall we?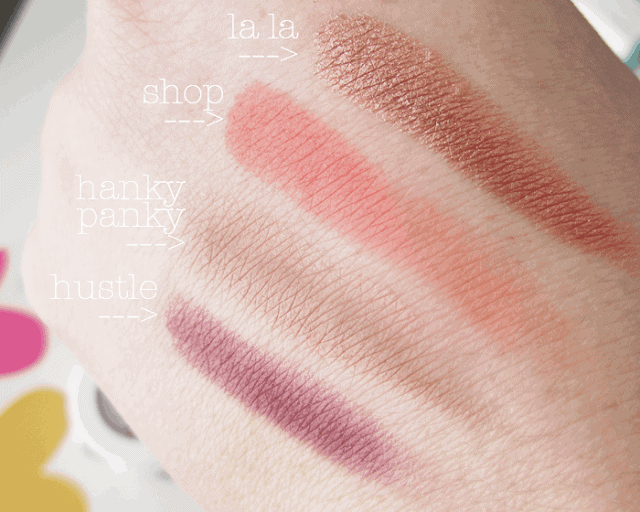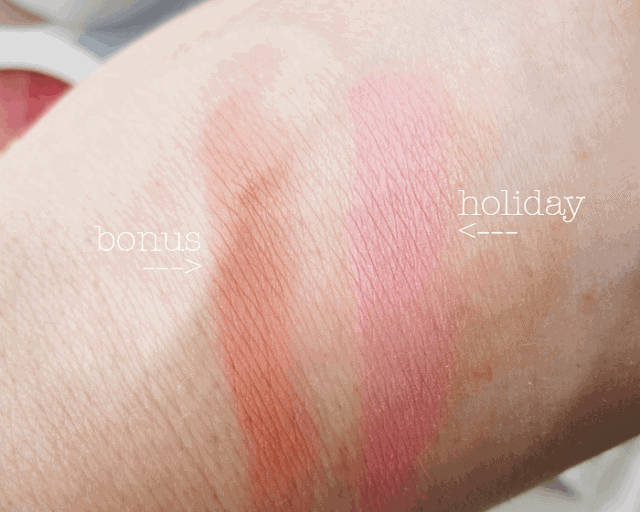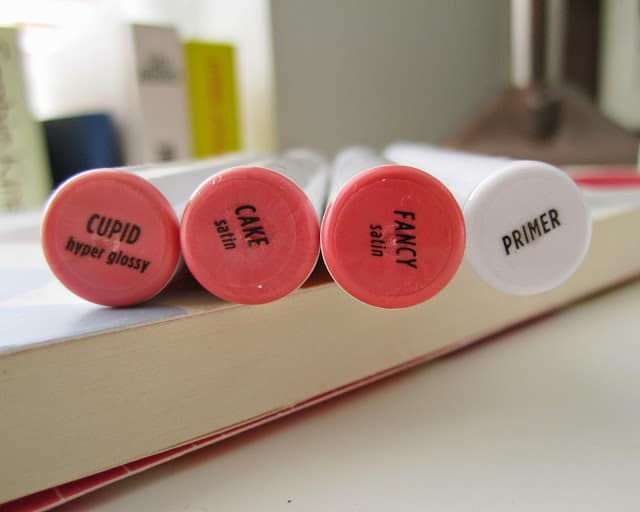 THE FORMULA
I've heard the potted products described as both a cream and a powder, but I would definitely say in my humble opinion they are cream. The texture is thin, dry and spongy unlike most cream shadows, and for some reason reminds me of playdough (not gonna lie, they smell a bit like it too, though that goes away after application thankfully). Colourpop does say right on the packaging to keep lids tight, and I could see these products drying out super fast if left open.
All the products in the line (including the lip products) are broken down by finish which is helpful.
THE PACKAGING
All the products come in simple white packaging. The Lippie Stix are sleek and slim bullets with 1 gram of product (Mac Lipsticks have 3 grams for comparison) and the Shadows and Blushes are in screw top white jars with a fun scale like embossing in the product itself; They have 2.1 grams and 4.2 grams of product respectively. (Mac eyeshadows are 1.5 grams and their blushes are 6 grams)
THE EYES
The eyeshadows are definitely the star of the show for me. The pigment on the metallic formulas is especially impressive. One of the shades I have, La La is a rose gold bordering on the side of being bronze and packs a stunning punch patted on the lids and blended up into the crease as an all over one shade look. The warm eggplant Hustle blends into the crease beautifully, and given it is matte formula, there is no patchiness. These lasted all day without creasing (even without primer) until I took them off at the end.
THE CHEEKS
Blush is usually the first thing to disappear on my face, and while these didn't hold up as long as the eyeshadows, they still lasted a good 6-7 hours on me, which is pretty impressive (Mac blushes only last about 4-5 hours in general on my skin). Again, this is a dry cream formula, so no stickiness like some cream products leave, and thy blend onto the skin with the same ease as a powder. I will note that the shades look a touch bit different than the swatches online – Holiday was described as a 'true mid tone peachy pink' on the website, but I found it to be almost cool tone pink, which no hint of peachy.
THE LIPS
Here's where I struggled a bit – despite which formula I tried, I found that the pigment in the Lippie Stix caught and gathered in the dry spots on my lips a bit. I keep my lips pretty moisturized but these just seemed to make my lips look dry. The pale shades were really pale, swatching even lighter than they looked in the bullet. Cupid was described as a Hyper Glossy Finish, but swatched on my skin it went on totally matte? Bit surprising. The scent also didn't thrill me, I found it too sweet and almost a bit mapley – especially Cupid, which seemed to have a significantly stronger scent. I still plan on trying out a few more shades to make sure it wasn't just my luck with the shades I got. I will say that they were all significantly pigmented and the Primer did a very nice job of smoothing my lips and giving them a matte finish before application; I can see myself getting good use out of it.
THE APPLICATION
With the eyes I found I liked patting the metallic shade on my lid, then blending out with a brush like the Mac 217. I liked using the matte shades purely with a brush to give a soft well diffused look.
For cheeks I liked a stippling brush like my Real Techniques one best for building the colour minus any spottiness or over application.
OVERALL THOUGHTS
A big YES for ColourPop – I've already filled up my basket online with more shades I want to try. I think the clear winner here are the metallic shadows, giving the most bang for your buck. There are some really great matte shadow selections that make great transition shades (I got the neutral grey brown Hanky Panky and the warm dusty coral Shop).
The brand does no animal testing, and all products come with a full list of ingredients (can all brands do this please!) which I love.
So now tell me – what have you tried from ColourPop? What were the winners and the not-so-greats?