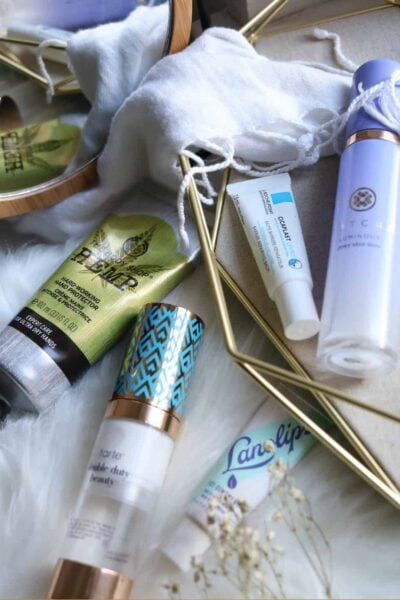 STAYING AT HOME TO QUARANTINE DURING A PANDEMIC CAN PRESENT SOME NEW CHALLENGES AND STRUGGLES FOR YOUR SKIN.
Besides the constant hand washing and sanitizing (I've never felt so germaphobic!), there's also stress, recycled or central air to deal with. In my case, the creek next door has been dug up for construction and there is just so much dust I feel like I'm living in some old lady's attic. 

Like I said, the struggle. 

I've noticed that my skin is definitely feeling more dehydrated, yet I'm getting stress breakouts.My lips are SO dry, and the dullness… oh God the dullness. So that's fun.

Beyond my regular skincare routines, there are a few products though that have pulled their weight a little extra. Here are 5 quarantine heroes for when you're stuck inside, and your skin needs a little extra TLC.