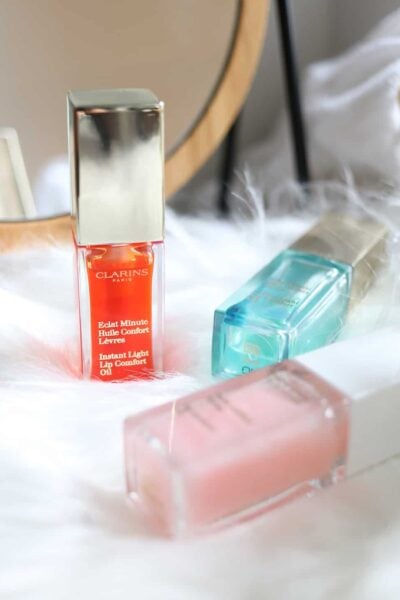 LIP GLOSS IS OFTEN SEEN AS PURELY COSMETIC, BUT THE CLARINS INSTANT LIGHT LIP COMFORT OIL IS ANYTHING BUT.
Given the name of this blog, you might have gathered that I'd likely always choose gloss over lipstick. But I am picky about my glosses (I mean, is anyone surprised by this?). I don't want tacky, sticky or gummy gloss; I have long hair, and you know that trouble lip gloss brings with that!

I also suffer from perpetually dehydrated lips, regardless of how much water I chug a day. So that means I need lip balm in my life, but sometimes balm and gloss don't play nice with each other. But what if I told you there was a super nourishing lip oil that offered the mirror shine of gloss, but the soothing comfort of a balm?