BK Beauty Makeup Brush Review
When a former MAC Cosmetics makeup trainer creates her own line of brushes, you know they are gonna be good.
WHAT IS BK BEAUTY?
Created by YouTuber Lisa J, BK Brushes are created with a ton of love and attention to detail. Not only are the brushes smartly designed, but they are created for the enthusiast and the everyday makeup wearer equally.
Besides the burgundy handles with gold lettering looking slick, the bristles are the best synthetic bristles I've personally used. Not only are they soft, but the brushes are made with a density that allows them to pick up powder and cream products beautifully.

HOW HAVE THE BK BEAUTY BRUSHES HELD UP?
I've had the pleasure of working with several of the face brushes as well as eye brushes now for the better part of a year. They've been washed, used with multiple formulas and even stolen a few times by my toddler (!!). And they're still performing like the day I got them.
At a glance, the Luxury Makeup Brush Set* has the entire brush catalogue, and there really isn't a redundant brush in the lot. You can also purchase the Essentials Brush Set, as well as all the BK Brushes separately or in mini. bundles.
MY MOST USED BK BEAUTY BRUSHES
Firstly, let's talk about the Essentials Eye Brush Set, because this is one of the most perfectly curated, well-crafted eyeshadow brush sets I've ever had the pleasure of using. I know, that's high praise!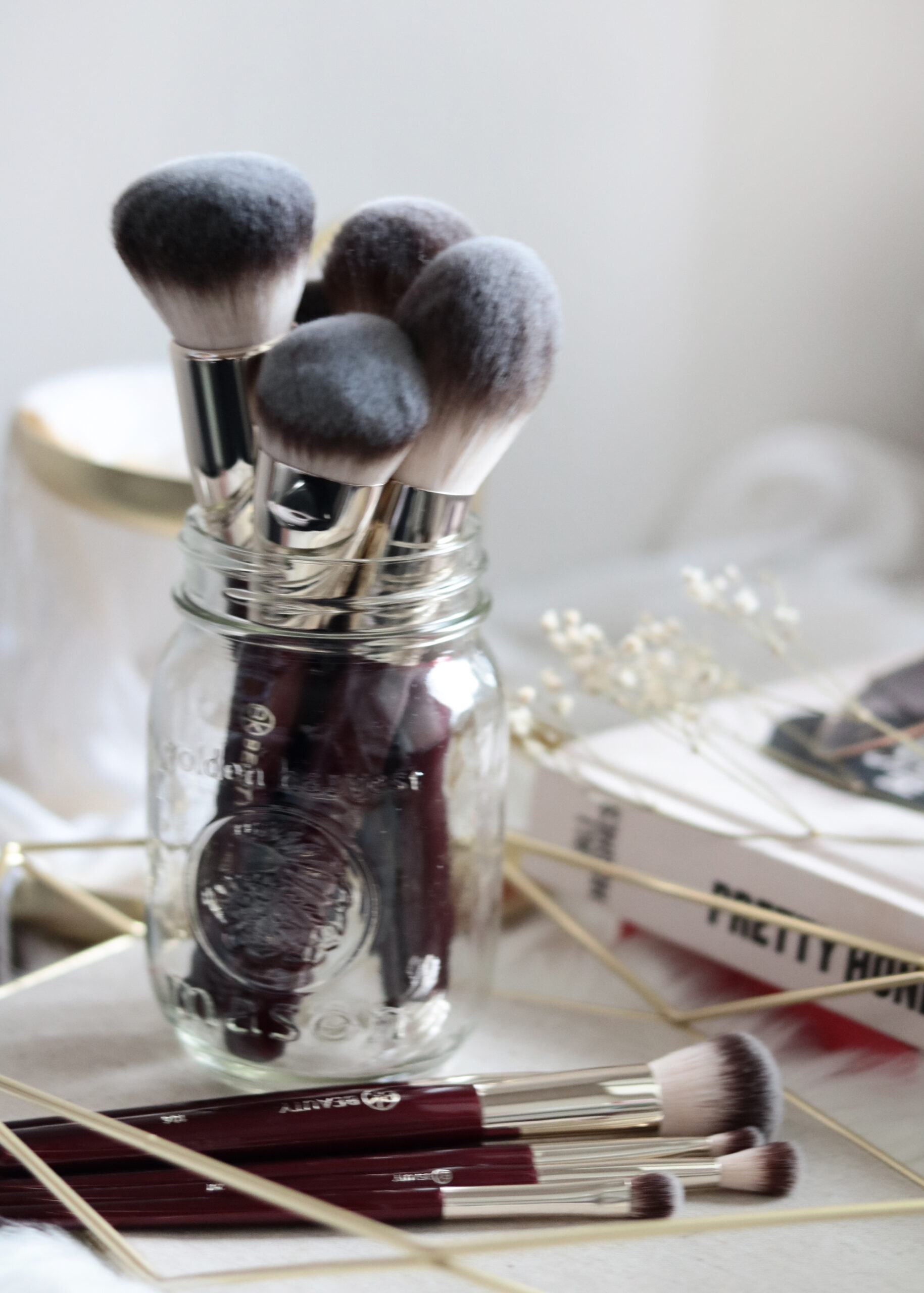 Not only are they super soft, but they really pick up product well. Here's a breakdown of the set:
201 Blended Crease Brush – the perfect soft fluffy brush for diffusing colour.
202 Defined Crease Brush – a round brush that fits into the socket or creat of your eye perfectly to add depth.
203 Shader Brush – small for getting right into the inner corners, but still soft enough to blend corners.
204 Smudge It Brush – the best damn smudger brush ever. Super soft and perfect for softening liner or smoking out a wing.
205 Contoured Shader Brush – possibly the brush I use the most despite thinking I would use it the least. If you have hooded or deeply creased eyes like me, this is a game-changer for adding depth.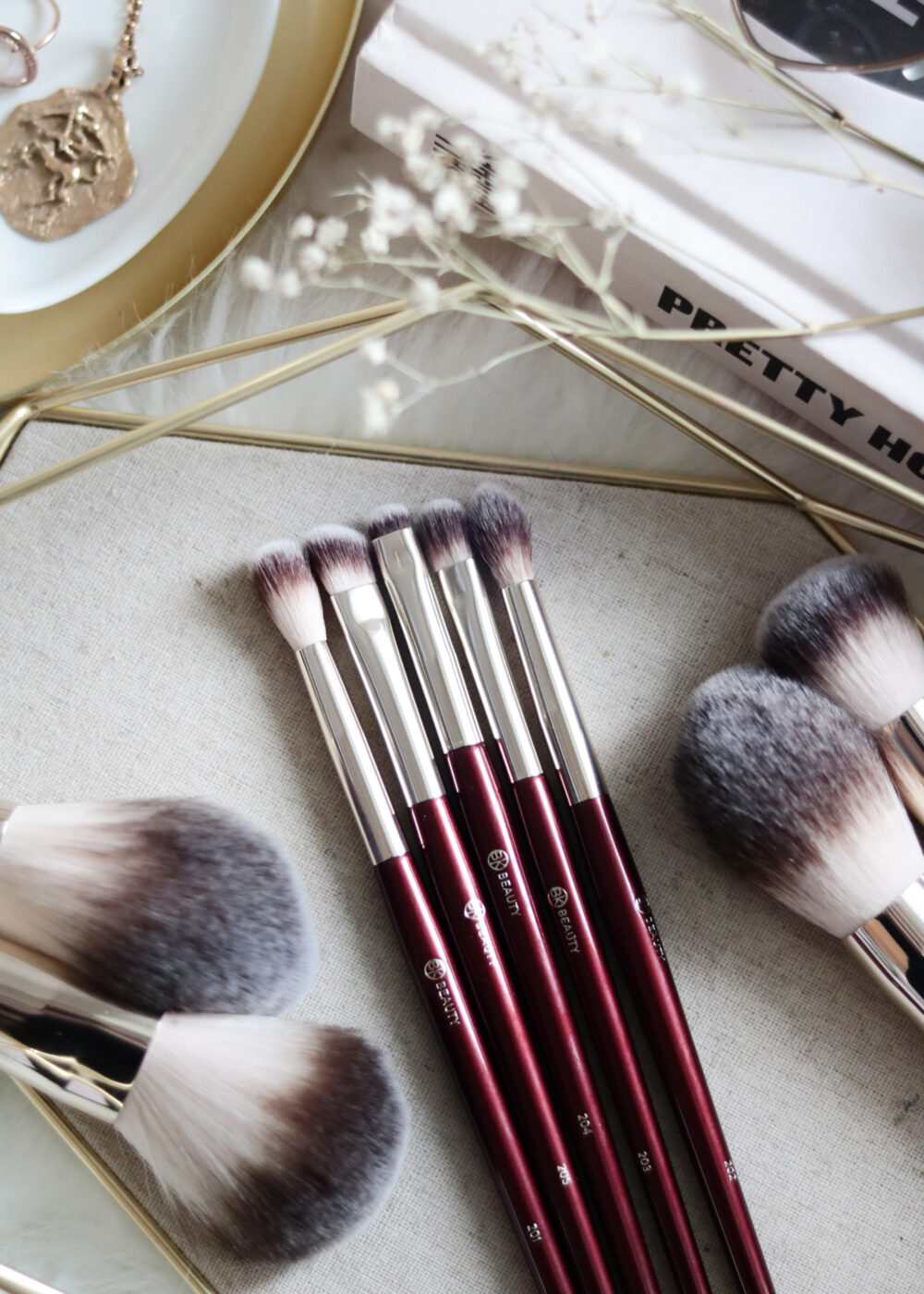 Moving on to face brushes. the Round Foundation Brush is a huge win for me. Its smaller than most buffing brushes, so I feel I can really get around my nose, eyebrows and hairline better. It's soft enough to really buff, but dense enough not to leave streaks. I genuinely wish I had a few of them.
If you love to use a thicker foundation formula or lay down product for full coverage, the Contoured Foundation Brush is excellent. I actually love to use it for cream bronzer; I use it to stamp contour and bronzer on and the shape of the brush does all the blending for me!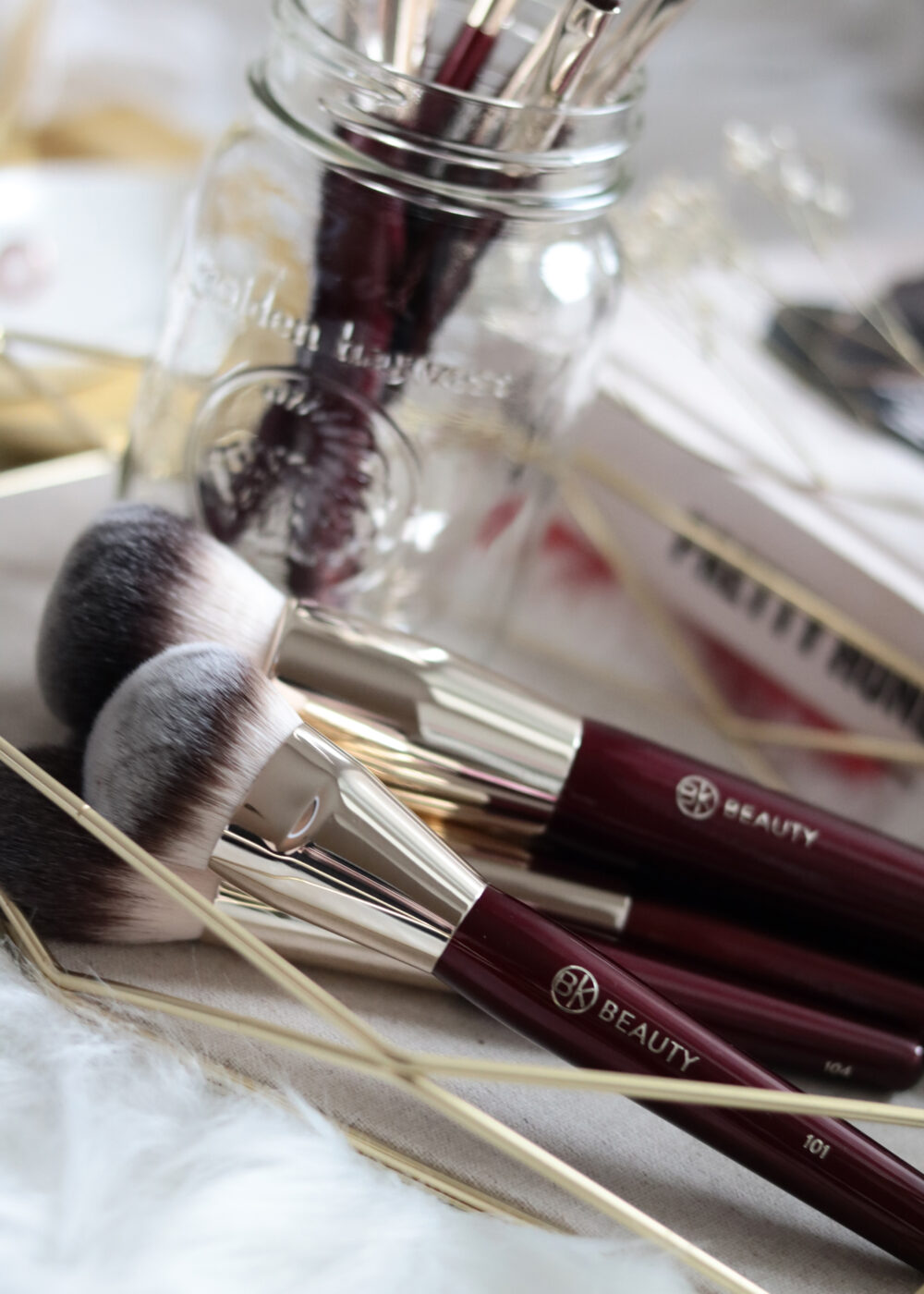 Now if you're a powder foundation lover, you're going to want to check out the Large Buffer. It's super dense and presses powder into the skin seamlessly. I don't own any other brush quite like it. 
Finally, the Precision Powder Brush does a beauty of a job with powder highlighter. It's also small enough to use to set powder under the eyes, which I so greatly appreciate as someone who needs to set my undereye concealer. It's tapered, slightly dense but with feathery edges.
HOW DO BK BEAUTY BRUSHES RANK AMONGST MY COLLECTION?
In a word? High.
I pretty much only use BK Brushes and my Sonia G Brushes exclusively these days, spare for a few others. The handles are comfortable to hold, the bristles hold pigment beautifully, and they wash up so easy. I have had zero shedding, and they're easily the best synthetic brushes I've used!
SHOP BK BEAUTY BRUSHES

This post may contain affiliate links and products that were provided for consideration (noted with an "*"). All opinions are that of the author, and posts are written with authentic experiences and honest opinions. To read more, visit my disclosure page.