Second Chance Beauty | Products I Didn't Initially Like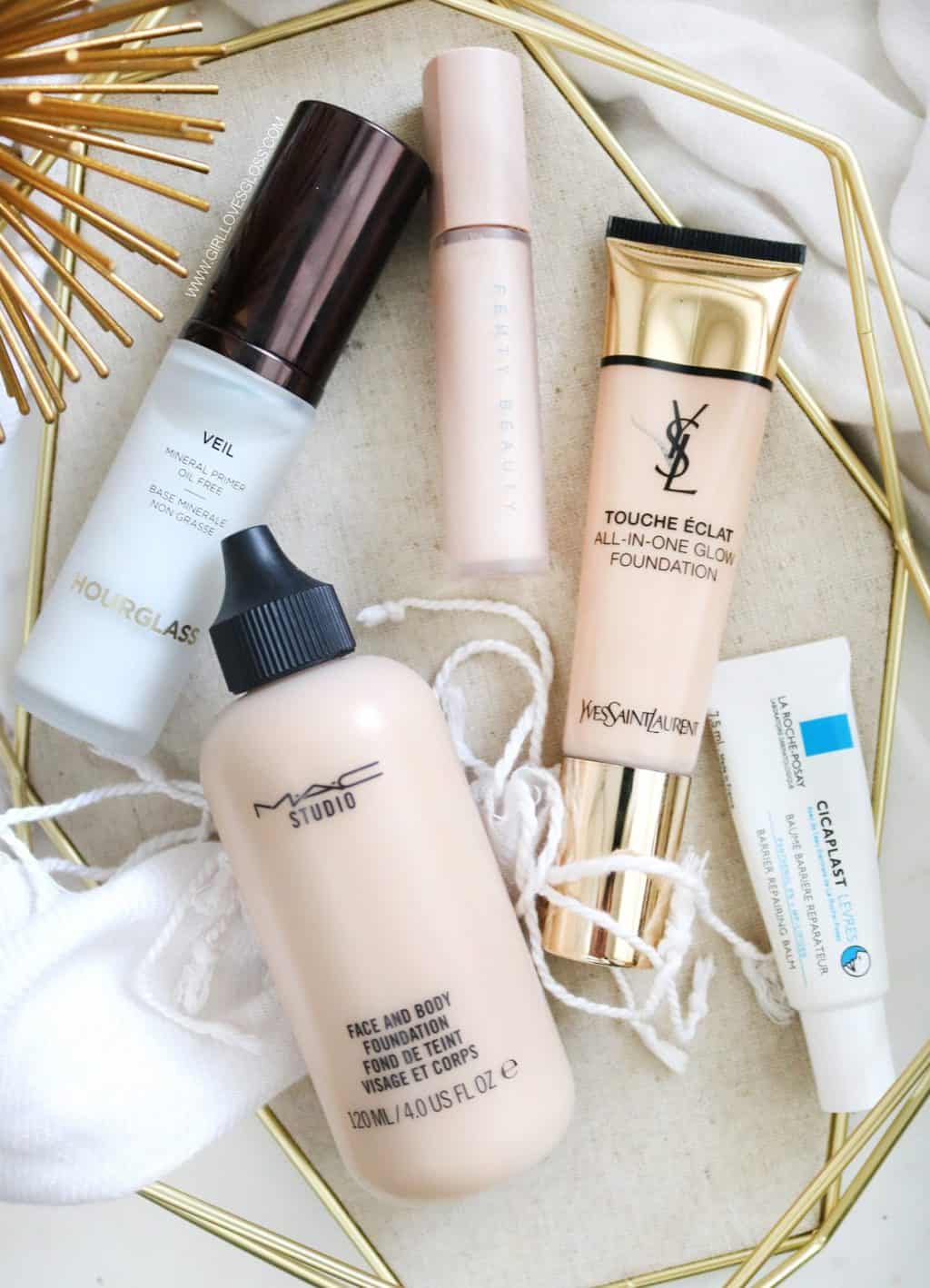 Beauty is an evolution.
There are products we love when we're young that we loathe as we age. Seasons change, needs develope, reformulations happen. I often don't doubt my first impressions of anything; I've grown a pretty airtight intuition over the years. Having said that, I believe in second chances and sometimes, just sometimes, I get proven wrong. I recently revisited 5 products that I initially hated to see if it was an "it's not you, it's me" scenario, and there were some interesting results.
---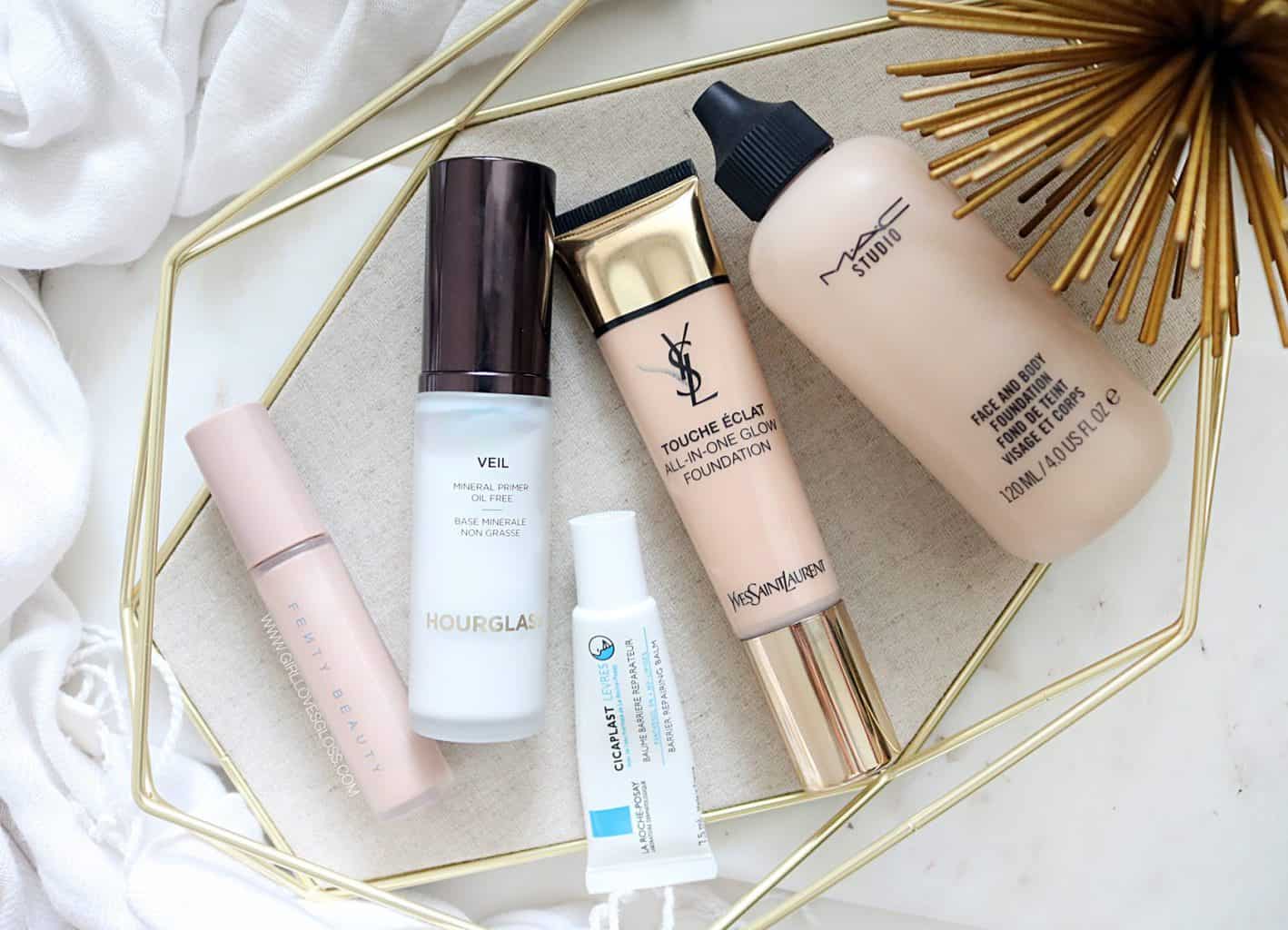 I get the great pleasure of testing a lot of skincare and makeup thanks to this career path. It's any beauty enthusiasts dream job really. It's because of that, that I have a pretty keen grasp of what I love and hate from the first try. While some products need a time commitment to get a proper grasp on performance (ie, why you'll never see me review skincare the same week I receive it). Others you can tell instantly, if not by the end of the day.
second chance beauty aka products I initially hated
---
PRODUCTS MENTIONED: Mac Face & Body Foundation // Hourglass Veil Mineral Primer* // YSL Touche Eclat All in One Glow Foundation // La Roche Posay Cicaplast Levres // Fenty Pro Filt'r Amplifying Eye Primer 
---
MAC FACE & BODY >> I won't dive deep into this one because I actually have my whole history with it in this post which details the proper way to use it. Long story short, if you don't know how to make this foundation work for you, it will probably be a miss. Thankfully I gave it a second chance and it's ended up being one of my favourite foundations ever!
FINAL VERDICT & WOULD I REPURCHASE? This not only is one of my favourite foundations ever, but I've purchased it in multiple shades! 
---
HOURGLASS VEIL MINERAL PRIMER* >> I just didn't get the hype behind this Sephora best seller the first time I tried it. I didn't find it did anything remarkable for my skin and the second time around hasn't changed that. I find this has a really strong white cast, even on my fair skin, and anytime I've worn it, I've had tony breakouts the next time. 
FINAL VERDICT & WOULD I REPURCHASE?  This is a very expensive primer that has some big claims that just fall short for me. I would not repurchase nor will I continue using the bottle I already have. This might be the only Hourglass product I've tried that I haven't liked, so far.
---
LA ROCHE POSAY CICAPLAST LEVRES >> Touted as THE lip treatment to treat the worst chapped lips by industry professionals everywhere… and I thought they were all mad. The first time I tried this years ago I was convinced it actually made my lips peel and chap worse! Then this winter I had a particularly bad bout of chapped lips that nothing was taking the edge off (I'm thinking it was actually from being severely deficient in multiple vitamins… more on that another time). I decided to give this another chance and was instantly disappointed again… until I started lathering it on THICK.  Applied as a regular lip balm, this does nothing for me. But spackled on like putty it truly does heal the lips. My original mistake was treating this like a lip balm and not a treatment; I use this to heal painfully chapped and peeling lips, not as an everyday balm for moisture.
FINAL VERDICT & WOULD I REPURCHASE? I'll be keeping this in my routine from now forward. Since I am so susceptible to allergic reactions on my lips  and seasonally peeling and chapped lips, this is a fabulous addition to my lip balm collection (I know I know, lip balm is an addiction… )
---
FENTY PRO FILTR AMPLIFYING EYE PRIMER >> This has been a rollercoaster product for me! Initially, I tried it and hated it; My shadow creased, faded and went greasy hours in. Then I had some luck with really glittery shadows for a short while, only to feel like it wasn't working again. A product like an eye primer just can't have that kind of variance if you ask me. You use a product like that for a reason and that is to enhance your shadow, be it pigment, longevity or what have you.
FINAL VERDICT & WOULD I REPURCHASE? No, I'll stick to my old faithful primer from NARS and call it a case closed.
---
YSL TOUCH ECLAT ALL IN ONE GLOW FOUNDATION >> This just sounded amazing in the right up, and I kept seeing rave reviews for it everywhere. It sounded perfect for me but the first time I tried to wear it, it bunched and clung to random patches all over my face. It was horrendously bad in my hairline in an unblendable way! So I decided to try it a few different ways (applied with hand, sponge, brush, mixed etc) and I've realized my skin needs a super light primer like this spray from Smashbox, and I need to press it into the skin. When I can get it to work, the finish is stunning and so incredibly skin like.
FINAL VERDICT & WOULD I REPURCHASE? No, simply because it's too much work for me. I love it when it does work, but more often than not I find myself fighting to get it to behave. It clings to hairlines, brows and any little patch of texture, so prep is a step you simply can't skip.
What products did you have to give a second chance to recently?
---
---
Did you enjoy this post? I'd love if you pinned this image below to Pinterest!