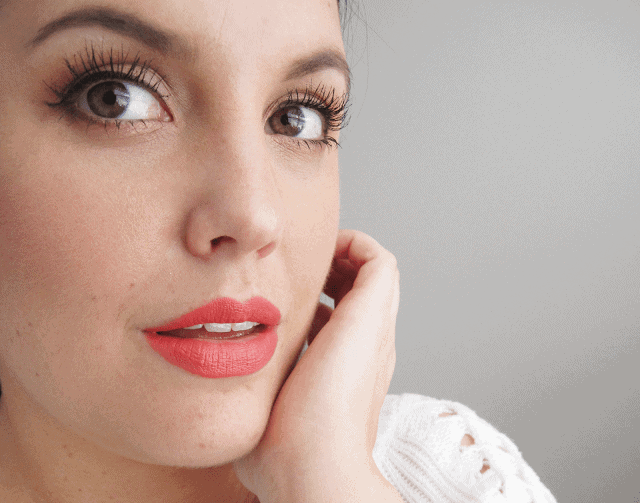 Normally my Summer go-to lipstick is some peachy pink hybrid that you can slick on sans mirror. Occasionally though I just need something that has some more punch to it, you know? Enter in
MAC's Vegas Volt Lipstick
– an orangy coral that just pops!
This is just one of those lipsticks that makes my whole face look awake and alive – it's the perfect shade for when you're feeling a little dull, or worse for wear. It also looks amazing with a tan (faux on my end!) or a feline flick of black winged liner. I never have the problem of it making my teeth look less than white either, which can happen with warmer toned lip colours.
Vegas Volt
is part of MAC's Amplified range, which means the coverage is creamy and opaque. It's neither matte nor glossy, which I think is the perfect finish to keep a shade like this looking fresh and modern. I also feel like the wear time is much longer than many of my other MAC lipsticks due to the formula, which is nice when you're wearing a slightly more bold shade.
This is easily one of those shades I tuck away until the sun starts showing itself on the regular, do you have a lip colour like that?
Follow