It was about time for another Sunday Steal post, wasn't it? This week I've picked a lipstick that I picked up totally on impulse, and really had no expectations for. Sometimes the best discoveries happen this way!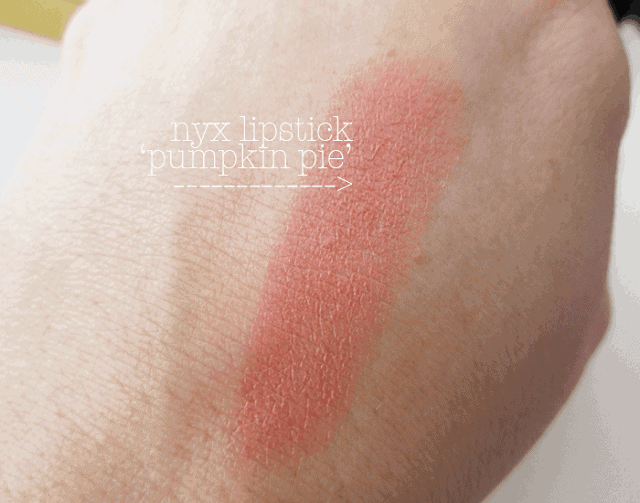 The
NYX Lipstick in Pumpkin Pie
is a gorgeous creamy peach nude shade that slips over the lips with a smooth balmy feel, and has great colour coverage. Normally these types of shades are tough for me to pull off because of howly darkly pigmented my lips are naturally, but this one has beautiful pigment to it.
The shade is right up my alley: a peach nude that leans slightly warm. I find it super wearable as an everyday neutral that goes with everything. The formula has a bit of a sheen to it as well, which saves it from leaning into that lifeless nude category that many can end up looking when too flat or matte. There also is no discernible scent or taste, which is a huge plus for me as I do find a lot of drugstore brand lipsticks have really strong off putting scents.
At the bargain price of about $5 CND, the formula in this really would have fooled me for lipstick priced four times that!
Follow