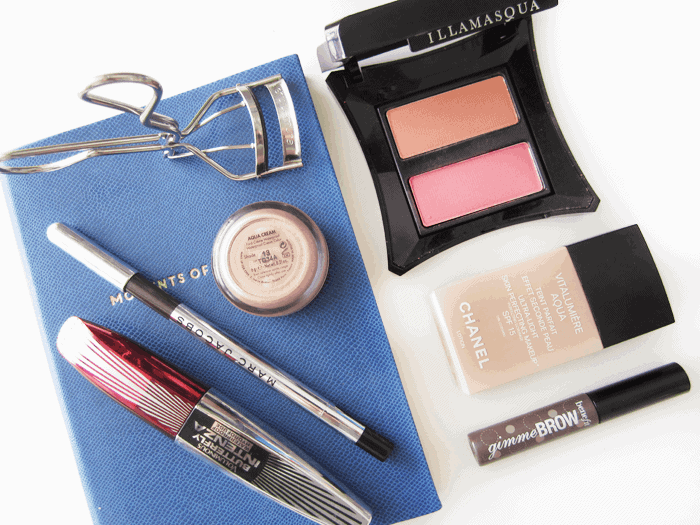 Normally I am the type of girl who actually really enjoys the process of putting on my makeup in the morning. I love the routine of it, and how I can choose the look I want day to day. Sometimes however life gets in the way and I just need to slap something on my face to keep a polished look but get out the door in 10 minutes. These are those products, along with some tips to keep things moving fast!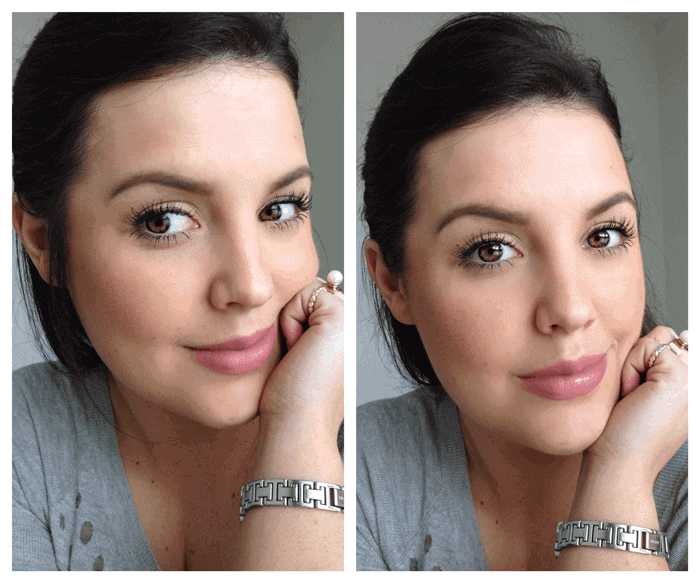 When I'm in a rush I don't have time to faff around with blending shadows and contouring, I just need to get the makeup on the face. I find if you pick out what feature is most important for you to emphasize, it helps keeping you focused and not losing track of time. In my case, it's always eyes and brows with a pop of colour on the cheeks. I barely have brows, so not filling them in somehow is a no-no, and my eyelashes on their own are straight and fine. My lips are quite pigmented on their own, so a slick of balm does it for me. For some it might be a red lip, or full coverage base. You do you and start with whats most important.
For this look I reached for a base that I knew was best blended with fingers and quick like a bunny to apply:
Chanel Vitalumiere Aqua
. It's a light coverage that evens things out nicely and sets velvety enough that I don't need powder to set it in place. It also has an SPF 15 so that cuts one more step from my routine.
I fully believe that brows frame the face, and the easiest way to look like you weren't rushing is to do your brows. For me I like to fill them in, but when push comes to shove its a swipe or two of
Benefit Gimme Brow in Medium/Dark
which actually has volumizing fibres in it to beef up and hold fine brows like mine.
Finally I think the best way to look bright eyed and bushy tailed when you strapped for time is a pop of blush. It brings a youthful liveliness to the skin that makes a huge difference. I love the
Illamasqua Blusher Duo in Lover & Hussy
because it has the choice of a bright peach or pink.
What are your favourite products for when you are in a rush, or just generally don't have time for makeup? What steps do you skip/always do?

Some of the products and/or services mentioned in this post may have been provided for consideration and are denoted with an "*". These products may be linked using an affiliate link, which provides me with a small commission in return for providing readers with honest and authentic reviews. The earnings from affiliate links are what keep GirlLovesGloss.com running! You can read my full disclaimer here.