Primers have been really hitting their stride these last months – everyone is making one it seems these days. Brands are needing to keep on top of their game and come up with some innovative ways to sell it to us, and with offerings brands like
Smashbox and their 'Primer Water'
and
Too Faced with their 'Hangover
' there seems to be something for everyone. The newest kid on the primer block is
Kat Von D's Lock-it Featherweight Primer,
and some of its claims had me strolling into my local Sephora and asking for it before it even made it to the shelf.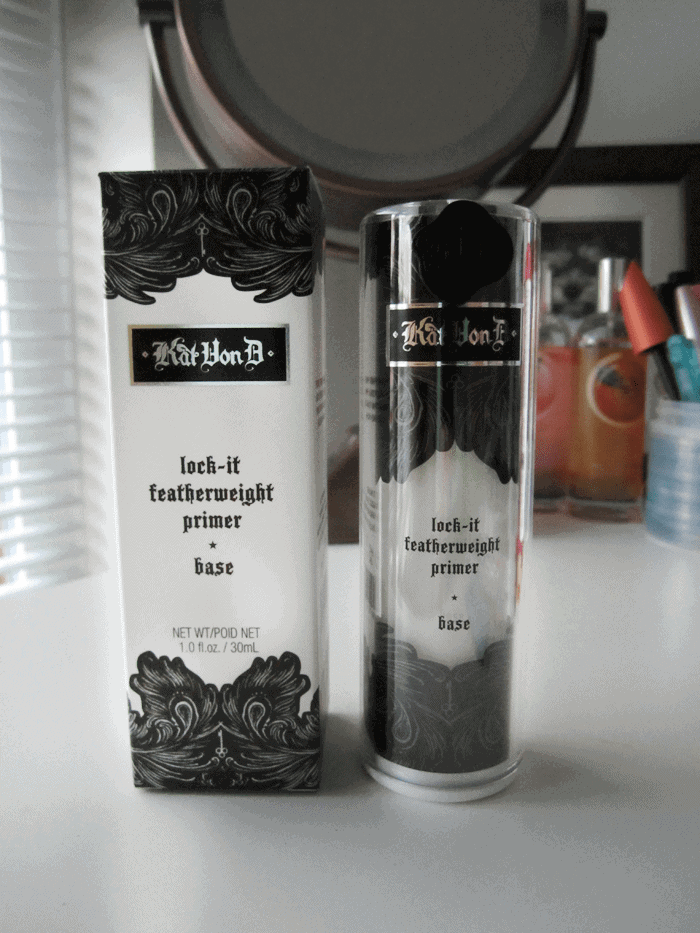 The primer already has some important key words I look for when choosing this type of product: Hydrating, Water based and Weightless to name a few. It's tough to find a decent primer for us dryer skinned folks when so many are geared towards oil control only, and are packed with silicones. This one claims to be the perfect ally to your foundation keeping it comfortable all day and making for even application.
We shall see – stay tuned for an in depth review once I get the chance to get it on my face and let me know if you have tried this or any of the new primers out there!
Some of the products and/or services mentioned in this post may have been provided for consideration and are denoted with an "*". These products may be linked using an affiliate link, which provides me with a small commission in return for providing readers with honest and authentic reviews. The earnings from affiliate links are what keep GirlLovesGloss.com running! You can read my full disclaimer here.