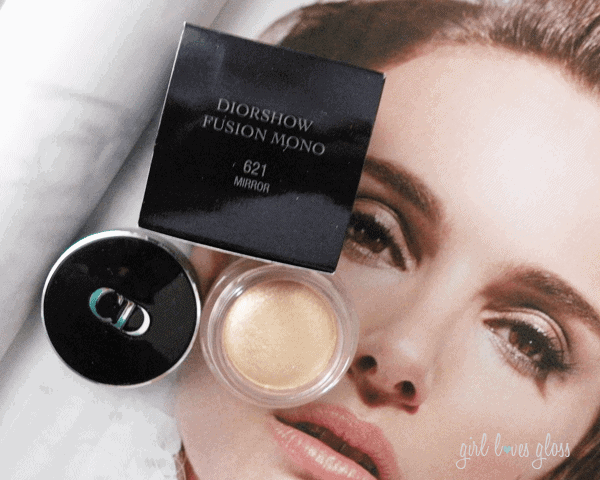 I've loved the
Diorshow Fusion Mono
shadows right from when they were originally released, but one of my only complaints is that there aren't enough shades. For the holiday 2014 season Dior released a new shade on a limited edition basis, and naturally I had to have it!
"Mirror" is a gorgeous pale gold that has just the right amount of sparkle and pigment. I've mentioned before that I love these shadows for patting on some shimmer and shine on top of a matte shadow, but this could easily stand on its own, with a bit of contrast in the crease and some winged liner and it would make a gorgeous retro 50's glam look.
If you are new to the Diorshow Fusion Mono's definitely give them a play at your local counter, they have a spongy memory foam type texture that is borderline addictive and once set they stay all day long even without primer.
This gets a definite win from me, it really is too bad that it is limited edition! Run on over to your local Sephora or Dior counter and pick it up asap; This is a shade that is going to look gorgeous on all skin tones!